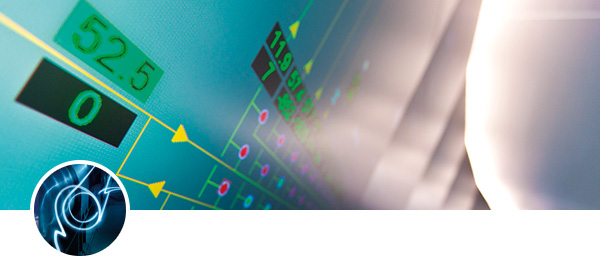 To our Shareholders and Stakeholders,
Snam underwent significant changes in what was a hugely eventful 2012. The biggest of all saw the completion of the ownership unbundling from eni, which lost control over the Company as a result, and the acquisition by Cassa Depositi e Prestiti (CDP) of a 30% stake in our capital. Coming at the end of a busy period of legislative changes, this was a decisive moment in the history of Snam, further reinforcing our role as a key player in the development of the Italian gas market and facilitating ever-increasing levels of competitiveness, safety and diversification of sources with a view to fully integrating with other European markets.
Against the background of a persistent economic downturn, which has been a severe test of the financial markets and their ability to support business growth, we managed to complete the refinancing of our debt to eni within the space of a few months, in full compliance with the agreed terms and conditions. The healthy take-up of our bond issues was proof not only of our ability to access the capital markets but also of the strength of our business model, allowing us to further strengthen our capital structure and support the major investment programme announced in 2012.
As well as confirming our ambitious programme of investments to support Italian businesses, we completed an important stage in our European growth strategy. At the beginning of 2012, we entered into a strategic alliance with Fluxys, the first concrete result of which was the joint acquisition of stakes in the Interconnector gas pipeline between mainland Europe and the UK. This provided a real boost to our international growth strategy, laying down solid foundations for the creation of an integrated European gas network.
Thanks to the robust performance of our various activities and to our continual focus on operating efficiency, there was a healthy improvement in results in 2012, with EBIT up 7.8% on the previous year. Net profit was down slightly, by 1.4%, owing to higher financial expense (due in part to the debt refinancing) that was partly offset by lower income taxes.
Lorenzo Bini Smaghi
The Chairman
Snam's share price ended 2012 at €3.52, 3.8% higher than the closing price a year earlier (€3.39) and outperforming the STOXX Euro 600 Utilities index, which fell by 0.7%. This was an excellent performance, although not quite as stellar as that of the FTSE MIB index of leading Italian shares, which rose by 7.8% in 2012.
The Snam stock remained in the world's leading sustainability indices in 2012, serving as evidence of our continual commitment to achieving a sustainable growth that protects the environment and encourages transparent dialogue with all stakeholders.
As a result of our ability to add value, the recognised stability of our business model and the solidity of our capital structure, we are able to propose to the Shareholders' Meeting a dividend of €0.25 per share, an increase of 4.2%, of which €0.10 was distributed as an interim dividend in October 2012, confirming our commitment to an attractive and sustainable remuneration of our shareholders.
In a hugely uncertain and volatile market, the results we achieved in 2012 are excellent and demonstrate our ability not only to manage change but also to transform it into opportunities for growth, confirming once again the solidity of the Snam Group and its ability to add value.
27 February 2013
for the Board of Directors
| | |
| --- | --- |
| The Chairman | The CEO |