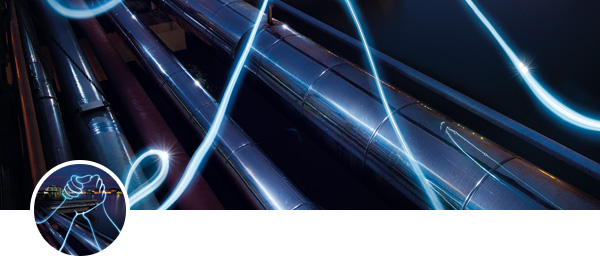 CORPORATE MISSION AND VALUES
We are one of Europe's leading operators in the integrated management and construction of gas infrastructure in terms of regulatory asset base. Our business is the transportation, storage, regasification and distribution of natural gas. We manage a national transportation network that is more than 32,000 km long, including eight storage facilities, one regasification plant and an urban distribution network that covers more than 50,000 km in total.
We provide our customers with a safe and reliable service over time. We do this by using the principles of competition to develop infrastructure and make the gas system more flexible, and by ensuring equal access and treatment for all.
Our aim is to create value so we can fulfil the expectations of all our stakeholders. We pursue this goal with the support of our workforce of more than 6,000 people, who use their unique professional expertise on a daily basis to create growth that is sustainable, environmentally friendly and responsible towards the areas and communities where we work.
Snam is a leading group in the construction and integrated management of gas infrastructures and a key operator in Europe in terms of its regulatory asset base (RAB). Listed on the Milan Stock Exchange and its main global sustainability indices, Snam is active in natural gas transportation, regasification, storage and distribution.